John Walsh
Principal Broker
503-329-6735
As a John L. Scott broker, my mission is transactional excellence and client satisfaction. That means I work tirelessly to make your home buying or selling process as efficient, stress-free and lucrative for you as possible.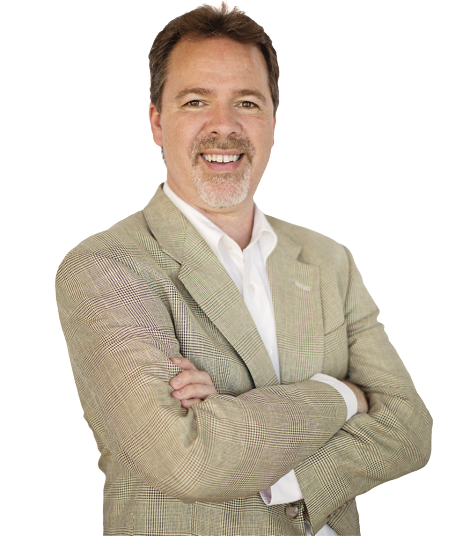 Meet John
John Walsh's real estate career began in 2003 with John L. Scott, after moving to Oregon 11 years before. Before working in real estate, he worked in sales and marketing, starting in California and then later working in Washington and Oregon. Currently, John works out of John L. Scott's office in the West Hills of Portland.
John was attracted to real estate because he wanted to develop a better way to help others find their dream home. His favorite thing about the industry is the satisfaction he gets when he is able to assist his clients in finding a better place than where they were before. John's range of clients is broad, and includes people who fit move-up, downsizing, luxury, first-time and investor profiles. Similarly, John helps clients sell and buy all sorts of properties, including residential, condos, townhouses, investment properties and new construction.
Serving as a thoughtful listener and skilled advocate are two of John's top priorities when it comes to client service. When clients need guidance, John plays the role of advisor, and can seamlessly switch to the role of negotiator to ensure clients' needs are met. These skills, combined with an extensive knowledge of the market and drive to stay up-to-date, makes many clients turn to John for their real estate needs time after time.
John supports local sports programs and other extracurricular activities for local students. In the past, he has coached or provided other team support, and has spearheaded fundraising projects. He also volunteers time with the Oregon Food Bank and Ronald McDonald House. When he's not volunteering or working, John can be found snow skiing, traveling, gardening and doing general around-the-house tinkering. He also enjoys warming up with a good scotch every now and then!
---
Portland--West Hills
At John L. Scott, we understand that selling your home is a life event that requires the ultimate care and expertise. It requires a detailed strategy that is customized to your home, area, and market conditions. For us, just getting your home sold is not enough. Our goal is to get you superior results and convert our clients into raving fans. With over 87 years of innovation and success, we've seen more real estate markets than almost anyone else. What this means for you is that we understand current pricing trends, negotiations, and marketing to get your home sold for the best price possible in the least amount of time. We don't just advertise—we market your home. In today's day and age, the power of digital marketing is more important than ever before. Everything is mobile and everything is instant, so all of our technologies are created to embrace both. Our marketing reaches virtually one hundred percent of the buyers and engages them in the home search experience. John L. Scott has an exclusive federally trademarked program that is called Seller Listing Launch. It's all about creating a unique buzz around your home and tapping into the backlog of buyers while attracting new ones. There's a distinct John L. Scott advantage that truly sets us apart from our competition. Our personal representation produces exceptional results for our clients. Transactional excellence is what we do, but our higher purpose is living life as a contribution—at home, at work, and in the community. We look forward to showing you more in person.
---
"John's awesome. He knows his stuff and his easy-going style allowed us to to feel good about our choices regarding buying property in Mt. Hood area."
---
"There are many nuisances when attempting to purchase land. John helped us with research, financing and found the time to adjust to our busy schedule. We really appreciate his above-and-beyond level of service. Thanks John!"
– wesside
---
"John is a top notch professional. Took the time to explain what our house might be worth, explained what improvements might not add value (shed to office conversion) and wasn't pushing us to list (we decided to rent it). He hand-delivered our offer and did what we requested with exactness. When our new house wasn't ready for the carpet cleaner he paid his dinner and asked him to come back. He took the initiative to find deals (fixers) that we could be interested in for the future. I would not hesitate to refer John to friends & family. Great guy."
– Ben Blake
---
"He is extremely helpful and easy to work with. John really goes the extra mile to make sure that you are satisfied. We've purchased 3 properties with him so far and we will continue to use him for our future deals."
– user94054026
---
We are extremely grateful to John Walsh for his professional help in selling our Portland home this past spring. He walked us through every aspect of selling with a good mix of realism & encouragement. He helped us come to a realistic price for our home, gave us guidance/suggestions re: how to prepare/plan for the open house, & held our hands through the negotiation phase with the buyer. This was by far the most anxiety producing part of the process, & John navigated our ship through it all. He managed to help us while we were out of town, & worked on the sewer issues (older Pdx home), coordinating with the City of Pdx, our neighbor, the buyer, & the repair company. It was stressful, but again, John consistently showed up when we needed him, gave us guidance & reassurance as needed (which was often & a lot).
John thinks proactively & strategically, & he's also very kind & supportive. We would highly recommend him whether you are buying or selling—he really knows real estate. Russ & Claire